Total Listings for Chassis, Suspension, Steering (82)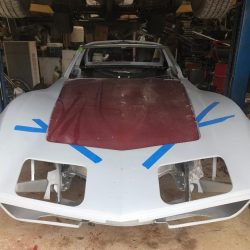 1971 corvette body chassis goes with it . chassis was repaired not great maybe useable. Vin tag is on car sold with bill of sale […]
May 30, 2021
41 total views, 2 today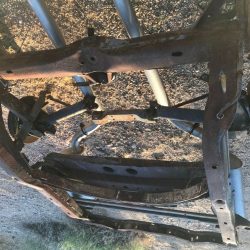 1965 Corvette Frame including half shafts, axels, rotors, control arms. Other parts available for sale.
April 13, 2021
120 total views, 0 today
Passenger side is OEM never used or mounted. Driver side is OEM with 12k miles on it.
March 21, 2021
160 total views, 0 today
this is the bracket that attaches the idler arm to the passenger side frame. quality powder coated. original equip.
February 14, 2021
105 total views, 1 today
73-74 front bumper upper support braces (hard to find). original equip off my 73. no damage, rust free. had them quality powder coated, black. includes […]
February 14, 2021
96 total views, 0 today