Total Listings for Exhaust (84)
Fits 86-91. Note: I may have additional parts that I haven't listed yet. Please reach out if you're looking for a specific part.
September 28, 2023
18 total views, 0 today
Featured
Complete exhaust system from intake to exhaust. Air intake and filter box, intake manifolds, catalytic converters, exhaust pipes, mufflers cross over pipes.
September 15, 2023
65 total views, 0 today
Michels performance aftermarket xpipe for sale in excellent condition.High quality steel and welds. Used for a little over a year.this is 3 pieces split in […]
September 1, 2023
61 total views, 0 today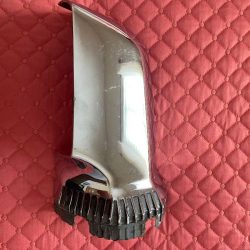 69 Corvette side exhaust cover moulding right rear chrome (ND). Included in part #333045 assemblies. Insulator not listed separately. GM item #3948024 Paragon item #2146 […]
August 6, 2023
58 total views, 0 today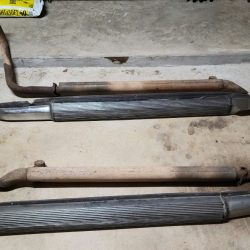 1968 – 1974 Factory Side pipes and covers. Part Numbers: 3972591/592 and 3979478/479. These are in very good condition. The covers just need to be […]
July 19, 2023
123 total views, 0 today