Total Listings for Interior (65)
Original 1964-1967 shift console. Red color. Very small crack on inside of one mounting screw hole.$175 plus shipping which is 1/4 of the price new.
March 12, 2020
63 total views, 1 today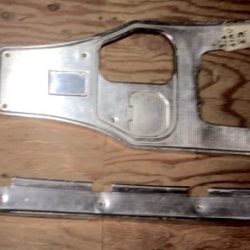 Original 1963 only shift console plus one extension. Asking $350 plus shipping.
March 12, 2020
32 total views, 0 today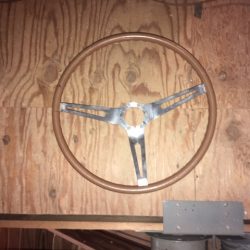 Original brown steering wheel from my 1963 Corvette Has a crack in plastic with no piece missing
March 12, 2020
36 total views, 0 today
Sold
56-60 Behind Seat Stainless Moldings – nice condition – asking $325 for a pair. I also have a nice pair of 61-62 Behind the Seat […]
February 26, 2020
88 total views, 2 today
1961 thru 1962 Corvette Seat Backs – good rebuildable seat backs – I have only the seat backs, I do not have the seat bottoms. […]
February 20, 2020
217 total views, 1 today